Duration:2 days approximately
Day available: Every Day
Language: Εn,Ger,Fr,Ru,Fr,Pl
Location: Heraklion,Rethimnon
Price: 165€
Book Now
• Professional and Multilingual speaking guide.
• Transfers with air-conditioned luxurious buses.
• Tips and Individual expenses.
The guide will be waiting for you on the pier ,with a raised sign reffering the bus number in which you will board.
Embarkation: During boarding we will provide you with an informative brochure that will include a detailed program of the excursion and a card with your boarding bus number for Santorini in your language.
Bear in mind that there are three routes leaving on different hours.
HER-SAN:08:00-10:20 , SAN-HER:17:10-18:10
  Every day from Heraklion or Rethymno
GOLDEN STAR FERRIES 
HER-SAN : 07:45-11:00 SAN-HER : 17:30-20:45
Every Mon,Wed,Thu,Fri,Sun from Heraklion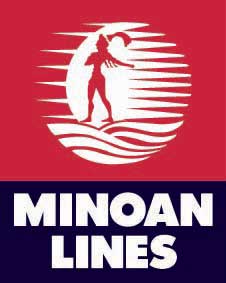 MINOAN LINES
HER-SAN: 09:40-11:40  SAN-HER: 17:45-19:30
Every day from Heraklion
07:45 / 08:00/ 09:40  Departure from Heraklion with fast and luxurious boat.
11:00 / 10:20 / 11:40  Arrival on Santorini at the port of Athinios.
1st Day Excursion : OIA-FIRA-KAMARI
The buses depart from Athinios escorted by guides who will provide information                           concerning the island and its history.Visit to:
OIA : Free time to admire the old neo-classical manors as well as the houses carved on the rock , the mammade eyries that seem to hang on the edge of the precipice.Oia is the most graphic village of the island with a fantastic view,narrow streets and marvelous mansions.
FIRA: Free time to visit the capital ,go for shopping or enjoy your drink with a bird's eye view over Caldera.
15:30  KAMARI:The most popular beach in Santorini which is known for its black sand
and crystal clear water.For your lunch will be a real pleasure to discover traditional                     taverns with Greek specialities such as "Fava" and fresh fish served with excellent                     local wine.
Transfer to hotel,overnight:plenty of time at your disposal for walking around , shopping and admiring over Caldera.You also have the opportunity to enjoy the night-life of the island.
18:00 Departure to Oia for magical sunset (not included in price)
2nd DAY
15:30  Departure from Hotel to Volcano
 Volcano:Besides,you will have the chance to participate in the tour of the volcano round             trip and Hot Springs swimming by comfortable and traditional Egiopelagitika small                       ships.During the route , there will be some stops for taking pictures etc.
17:25 / 17:30   Departure from Santorini heading to Crete
19:10 / 19:25   Arrival at Heraklion
PHOTOS